Reading Time:
2
minutes
African Miner Finds 1.1-Kilogram Emerald at Kagem in Zambia
The world's biggest emerald miner has found a gem that weighs more than 1.1 kilograms at its mine in Zambia.
The 5,655-carat stone found earlier this month at the Kagem mine will be sold at auction in Singapore in November, Gemfields Group Ltd. said in a statement on Monday.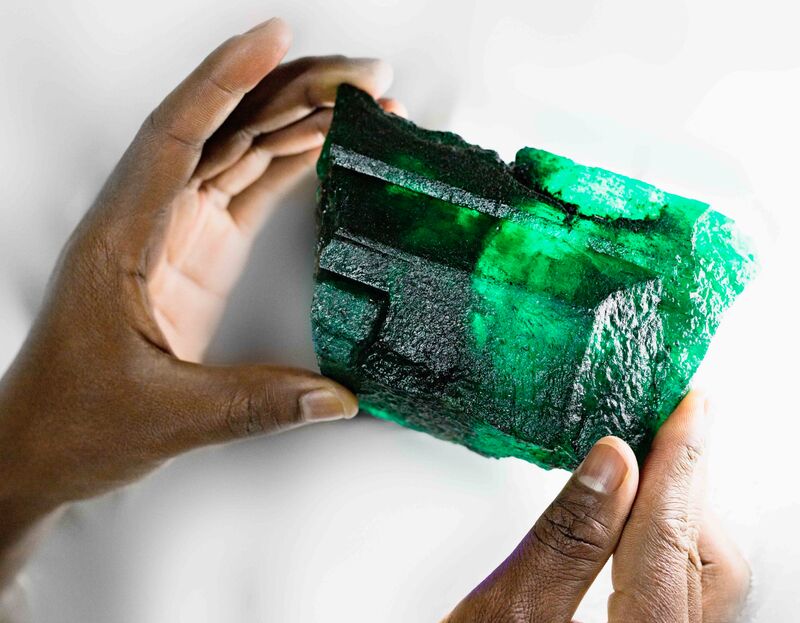 The 5 Most Expensive Pieces Of Emeralds Jewelry In The World
In general the best in every business is going to cost you the most, but sometimes, other factors contribute to the high prices as well. These include supply and demand, uniqueness and rarity, and any kind of historic significance. All of these aspects and more apply to the world's most expensive emerald jewelry. Here is a look at some of the priciest jewelry featuring the mesmerizing green gemstone.
1. Elizabeth Taylor's Emerald and Diamond Necklace, Brooch, Ring, Bracelet, and Earrings – $100 Million
Elizabeth Taylor was known for many things including her acting roles and multiple marriages. She was also known to have one of the most impressive jewelry collections in the world. Among her many jewels was her emerald set, which included a necklace, brooch, ring, bracelet, and pair of drop earrings. Together the pieces come to a sum of nearly $100 million! Her husband, Richard Burton, gifted her with these incredible jewels as well as many others.
2. The Emerald and Diamond Tiara – $12.76 Million
In 1900, German Prince Guido Henckel von Donnersmarck commissioned this fabulous emerald and diamond tiara for his second wife Katherine. The exquisite, not to mention costly piece, features 11 pear-shaped polished emeralds totaling 500 carats as well as countless colorless diamonds. It is no surprise that this tiara managed to sell for nearly $13 million.
3. Angelina Jolie's Emerald Earrings – $2.5 Million
Hollywood's stars all seem to shine but some do shimmer more than others, especially those with extraordinary beauty, acting talent and personality, and phenomenal taste in fashion and jewelry. The darling Angelina Jolie falls into every one of these categories. It is therefore not surprising to find one of the most expensive pieces of emerald jewelry of all times on the fabulous Ms. Jolie. Her $2.5 million emerald drop earrings absolutely stole the show at the 2009 Oscars. That was a tough feat considering the fact that Angelina was wearing a sensational strapless black ensemble. The emerald look was such a hit that it instantly started a trend among jewelry and fashion enthusiasts alike.